However, why Beeple? I hear this question from many artists with talent, artistic vision, and the highest skill. From artists whose creativity is the meaning of life, the basis of individuality, a long and painful search for imagery.
And suddenly an upstart, a parvenu from art, shamelessly composing his paintings from ready-made cultural clichés or other images already found – and such a success!
This event is not weaker than Malevich's square. Everything suddenly turned upside down. What to do? Where to go? What to value?
Let's take a closer look at the secret of our guy's success.
Why did Christie's turn to digital art?

The main reason is the extinction of the vitality of contemporary art. The theme of the death of contemporary art is for a separate post. Now we are just stating that contemporary art is losing its viewers and collectors.
Auction houses are looking for new artists and new sales formats. Christie's are courageous people who are inclined to risk not only their finances but also their reputation. They have already organized several controversial trades. Back in October 2018, for example, they sold a portrait of Edmond de Belamy, created by artificial intelligence.
But you and I are interested in another question. Why, among tens of thousands of digital masters, Christie's drew attention to Beeple, who does not at all shine with highly artistic achievements (more on this in the first part of the review).
The risk or the accurate calculation?
Was there actually a risk in Christie's shocking act? If you reflect quietly, it turns out that the choice of the auction house was very deliberate and calculated.
Firstly, Beeple has already sold its works in tokens. Moreover, in the format of tokens, other goods have already been sold that are indirectly related to what today someone calls art. For example, NBA (National Basketball League) collectible cards.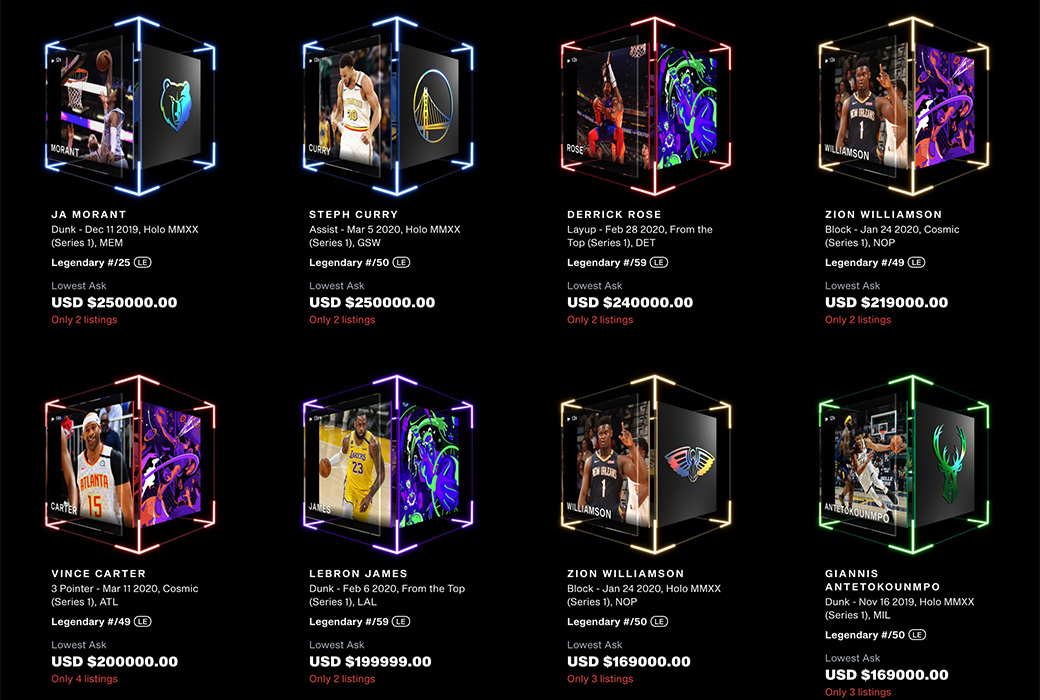 Or pictures of the Cryptopunk series.


But the main argument in favor of Beeple was his Instagram (https://www.instagram.com/beeple_crap/).
Long before the auction sale, Mike Winkelman already had not only a ridiculous amount of his works but also almost 2 million subscribers. Christie's experts correctly considered that among these two million, there definitely will be someone who will pay 100 thousand dollars for a jpg file. It was the starting price.
Who are Beeple's subscribers?
To answer this question, the Museum did a small research. I have to say right away that we do not pretend to be statistically perfect for many reasons. Firstly, a significant part of accounts turned out to be private (this is also an amazing phenomenon of our time, we will talk about it, but in a different post). Secondly, we are not strong enough to research even half of his subscribers. We looked at over 200 randomly selected public accounts. But even with such an approximate approach to the issue, the picture is clear enough.
Most of Beeple's fans live outside of Europe. From European countries, Spain and Portugal are most often present. In general, there are a lot of subscribers of Hispanic origin. The majority of the fans, of course, are from the United States. Latin America, Australia, India (or people from India) are also widely represented. There are also subscribers from Russia.
Most of the subscribers belong to the art world in one way or another. They are either digital artists, illustrators, and designers, or musicians. By the way, there are many musicians.
The determining factor is the age of the subscribers. Most of them are in the range from 20 to 40 years, significant – up to 20 years, but very few have crossed the threshold of 40 years.
Millennials call the tune
When people ask me if the end of high art has really come, and will Beeple determine its development now, I will answer that there is nothing to worry about. This is a trend for a maximum of 10 years. Because the main consumer of this strange style is the millennial generation.
Like Beeple himself, the first of them were born in the early 80s. Some of them still stay with one foot in the era of Generation X, and with the other, they entered a new era. Millennials are the beloved children and grandchildren of baby boomers. Boomers are supermen, brave macho, who are used to taking what they like, always know how to do things right, and can stop at nothing.
The controversial role of boomers in history and art still requires close scrutiny, but I think that some similarity with Saturn, who eats his own children, is already visible.
Boomers are still in power, they own the largest fortunes and the lion's share of real estate. Major corporations such as Disney and Amazon are led by late boomers.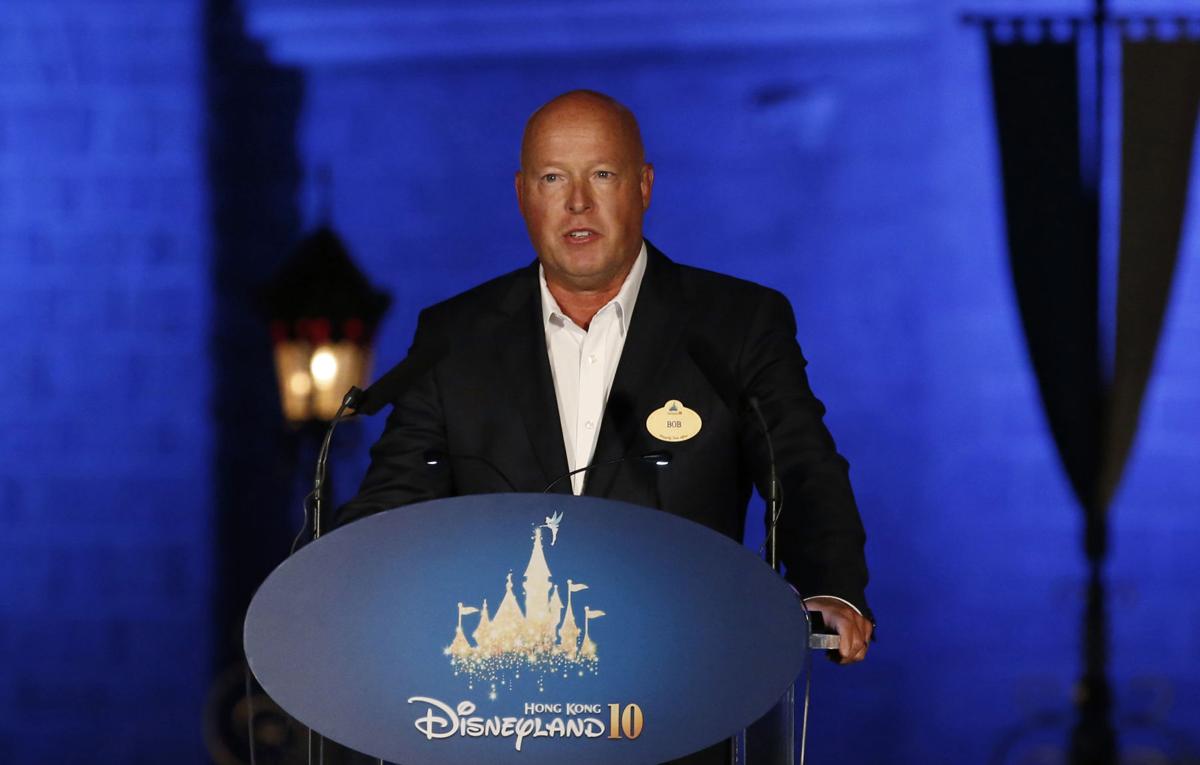 Of course, Generation X and Millennials have also managed to break in, especially in the IT-related industries, but statistics show that they are inferior to boomers in terms of both real estate ownership and income. The graphs show the widening fork between labor productivity and income growth. This is especially true for millennials.
They work harder and earn less than their predecessors; they often live in small houses or even compact apartments. Many of the millennials continue to live with their parents, are less likely to have families, and are more likely to be childfree. At the same time, they are well educated, but they do not get any benefit from this, they often work outside their specialty, choosing other ways of self-realization (and Beeple is a living example of this).
There are many art workers, athletes, and show business figures among them. They are fidgets and avid travelers. They are also great employers who have revolutionized the relationship between managers and employees.
Millennials are those who are in their 20s and 40s today. With the seeming calmness of a peaceful life, several trials and shocks fell on their time.
Of course, these are geopolitical changes associated with the collapse of the USSR and the countries of the socialist bloc. This was September 11 2001 and the beginning of the campaign against terrorism. These are the Asian financial crisis of 1997-1998, the Great Regression of 2007-2008, and, finally, the pandemic.
Serious discussions began for the first time about the climate, the impending demographic crisis, and the problem of limited energy supplies in their childhood and adolescence.
All of this would not be so painful if millennials were somehow responsible for these events. However, while they got through it all, the boomers were (and continue to be) in control.
And if Gen X went into entrepreneurship, millennials had nowhere to go. There were no prospects ahead. And they began to create a virtual world for themselves, where they had the opportunity to realize themselves. This is the first digital generation.
But here too, smart boomers are ahead of everyone. I don't blame George Lucas, James Cameron with his Terminator and Avatar, Luc Besson with the Fifth Element, Hayao Miyazaki, Stephen King, or John Lasseter (Toy Story), because the people of the arts are responding to the request of time. Millennials had grown up, their world was in turmoil, and boomers already had one problem – a restless generation X. What about growing millennials? And the boomers came up with a fairy tale for them.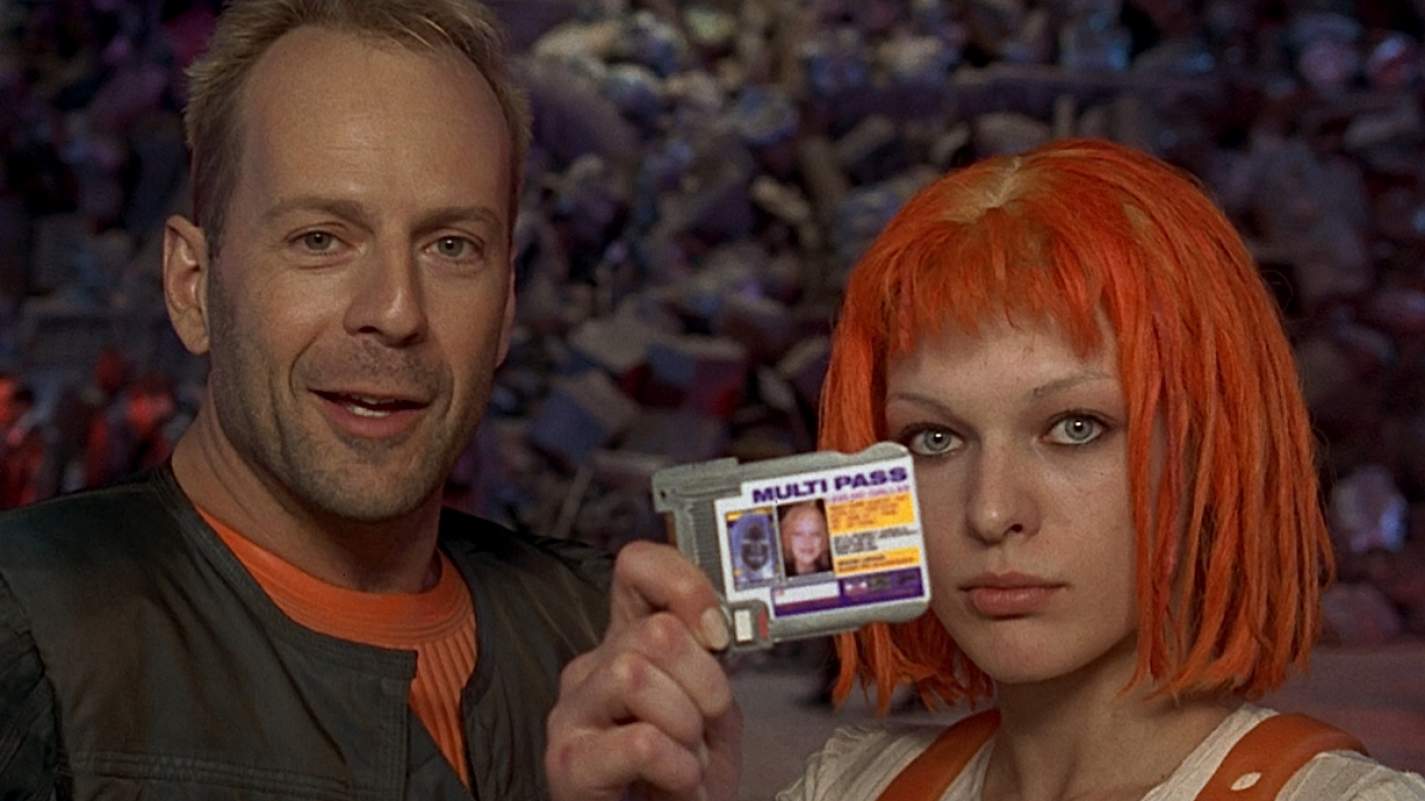 The growth of the production of sci-fi movies, movies based on comics, movies that animate the world of animals and objects, in other words, the world of fairy tales, falls precisely in the era of millennials as a cinema that is now watched by both children and adults. And, although the first full-length cartoon was filmed by Vladislav Starevich back in 1931, the real parade of full-length cartoons happened precisely in the 90s and 2000s.
Boomer Tales have become a successful investment for millennials, and Gen X has picked up the torch, especially since the tale fits perfectly into their philosophy of escape from reality and into the new digital technologies they used. And they offered, along with the fabulous movie, a different world of video games. Boomers, of course, were involved in this, for example, the creator of Mario Shigeru Miyamoto.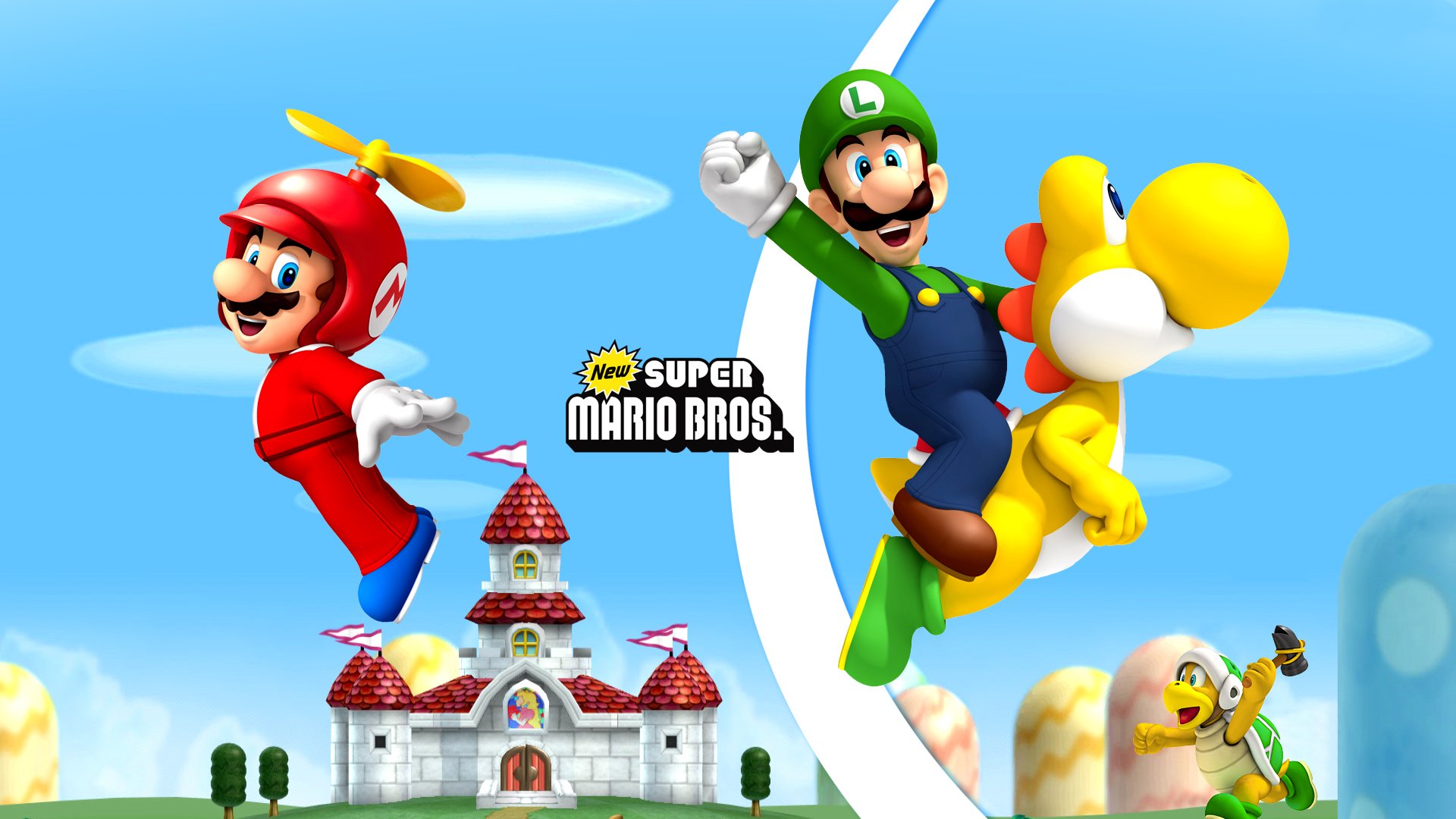 Still, most games, from brutal Doom to immortal GTA
or glorious Minecraft, are created by Gen X. Note, however, that as Gen X matured, the games they created, thanks to the Boomer ruling line, became more and more toothless. With all the popularity of Minecraft, it cannot be placed next to Doom due to the intensity of passion and cruelty of the video sequence.
Well, here comes Pixar. And its creator was also George Lucas, the man who actually raised the millennial generation and Beeple too.
All this seemingly detailed, but far from the complete analysis was necessary for us to understand that the monstrous kitsch of Beeple works, the cloudless child's perception of the world and the way of expressing emotions and thoughts are the product of what he saw, what he played, what he grew up on. Therefore, his works, which are complicated for people over 40, are easily comprehensible to millennials; his works are instantly read by them and do not require explanation.
Beeple and Generation Z
The question remains open. Today, about a third of his fans are Gen Z. They also grew up on Pixar cartoons and very 'pale pink' games, from which they constantly removed all the slightly bloody scenes.
And then the millennials finally created a universe where they went themselves and took the zoomers with them. The era of social networking has arrived. (Without these networks we would not have known even about the existence of Beeple).
And the representatives of Gen Z frolic there like a fish in water, pushing away confused millennials and making strange money on all sorts of little things. It is very unusual, but barely matured children have their own independent sources of income, which they spend not only on gadgets, clothes, or environmental care but also on art in the form in which they are used to living – in virtual.
Both millennials and zoomers have long had a parallel art gallery where they listen to music, watch videos, and subscribe to their favorite artists. The range of tastes here is monstrous, regulated only by the number of likes, but the chance of being seen and understood even by artists who do not paint the mainstream is much higher than in ordinary life, overgrown with the bureaucracy of galleries.
But, we repeat, the fate of popularity today is decided by the majority. The majority that is not very art-savvy, whose footage consists of blockbusters, Pixar cartoons, and popular games.
They are not used to looking at the picture for a long time. Anything vivid, contrasting, uses bright images that are immediately readable, which can cause laughter or recognition of familiar memes, becomes more popular than other content.
How long it will be going on? I don't know. But it seems to me that the very serious, unlike millennials, Generation Z, pragmatic and terribly preoccupied with creating a non-toxic society of complete comfort, will soon tire of Beeple's scandalous shock.
People who bought Beeple
Millennials, these first-borns of the digital world, have created not only virtual reality, in which they now exist along with zoomers, but also virtual money (cryptocurrency), and now virtual securities (in fact, tokens play their role).
Therefore, it is quite natural that the owners of the largest, in their opinion, NFT-fund Metapurse became the buyers of the collage. They revealed their incognito. Both are from Tamil Nadu State in India. Vignesh Sundaresan was nicknamed MetaKovan.
and Anand Venkateswaran was behind the nickname Twobadour.
Both buyers are a clear confirmation of the conclusions reached by our Museum, having studied the age, social and geographical composition of lovers of new art.
Vignesh and Anand are over their 30s and are millennials. They lead a completely different lifestyle that neither boomers nor Generation X knows about, but attractive to people between the ages of 20 and 40.
According to Vignesh, he easily donated $ 69 million for the virtual painting, since he is a minimalist in life. He is not married, he has no property, no car, no real estate, he lives in a rented apartment. His values exist on a completely different plane. He is a blockchain enthusiast and he would like to prove to the Indian government, which is trying to ban cryptocurrencies and tokens, that this form of payment is the future.
"We are fans of the Metaverse, Ready Player One, all those things", Vignesh says, referring to Steven Spielberg's 2018 movie about the virtual reality (VR) world and their admiration for the Metaverse – the idea of ​​creating a VR-built shared space with virtual currency and NFT.
For example, they bought plots of virtual "real estate" in Decentraland, erected virtual museums and monuments to their work there, supplemented them with soundscapes. Vignesh's first NFTs, which he bought in 2017 for $ 200,000, were virtual land plots.
Friends have formed a partnership to support artists, curators, and digital art critics who don't need galleries, mansions, or vaults. Their Metapurse Foundation hopes to launch a virtual "production house" in the Metaverse where artists can collaborate. They hope to complement this with a physical gallery space in Singapore, perhaps using VR technology to immerse people in the Metaverse.
Besides, Vignesh and Anand wanted to show humanity and their compatriots that the art world is not related to skin color, that a dark-skinned guy can be a collector and a patron of the arts, just like a pale-skinned one.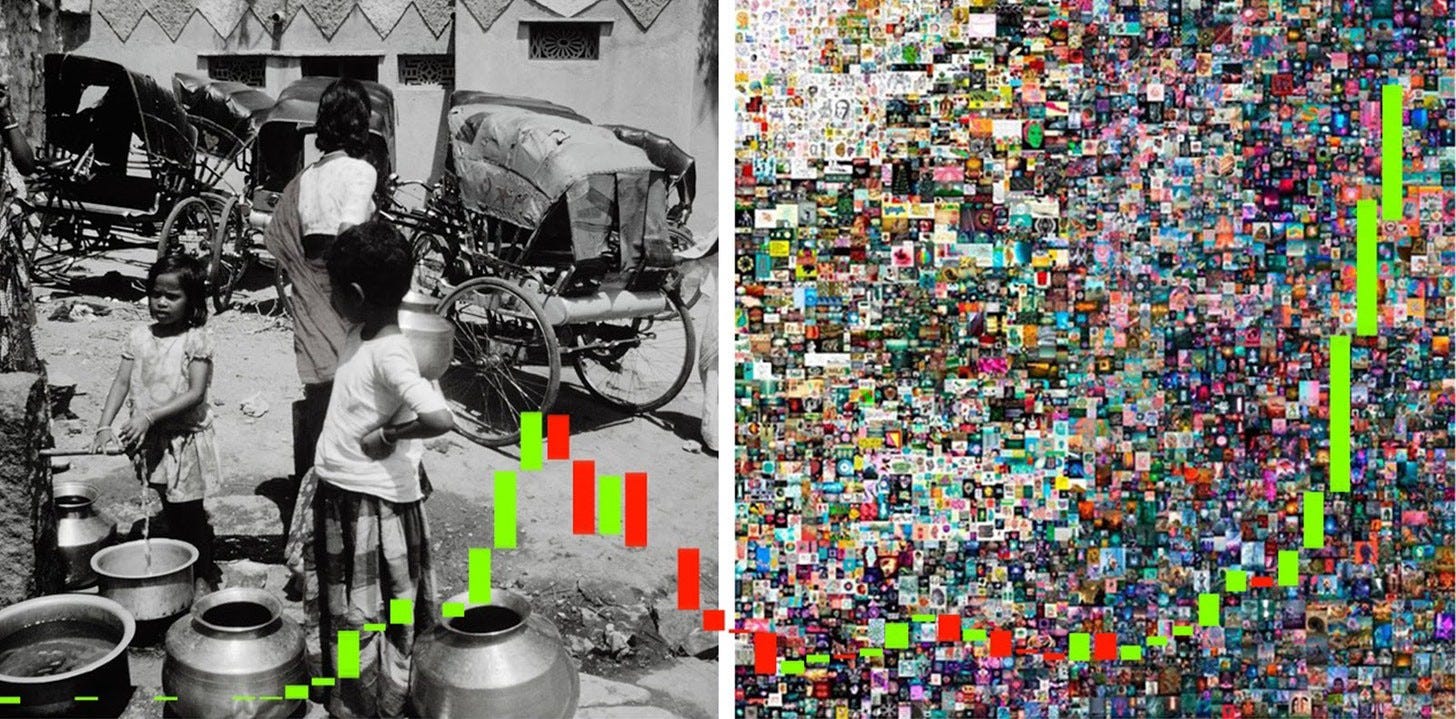 On our part, we note another factor that speaks in favor of the fact that the choice of a collector is influenced by the visual environment in which his preferences were formed.
If for an American or Australian fan of Beeple's creativity it took the efforts of a whole generation of directors, artists, game developers, then for the guys from India, none of this is needed.
They live among these colors and images, and the great Ramayana and Mahabharata permeate their consciousness, like Superman and Batman for American, and Three Bogatyrs, Koschey, and Ivan Tsarevich for Russian viewer.
P.S.
And this is the second post about Beeple and what is happening with art. Wait for the third part.